"I will stop wearing black when they invent a darker colour"
Alexander Wang has been on my Favourite designer list for some time now and again he didn't let me down! This collection means business…literally!
The models came out like secret agents from the matrix, in short black dresses and back packs. Tights that say Alexander Wang on them, this isn't the first time Wang has played with tights.
Wang puts his twist on Power dressing making it sexy and sophisticated at the same time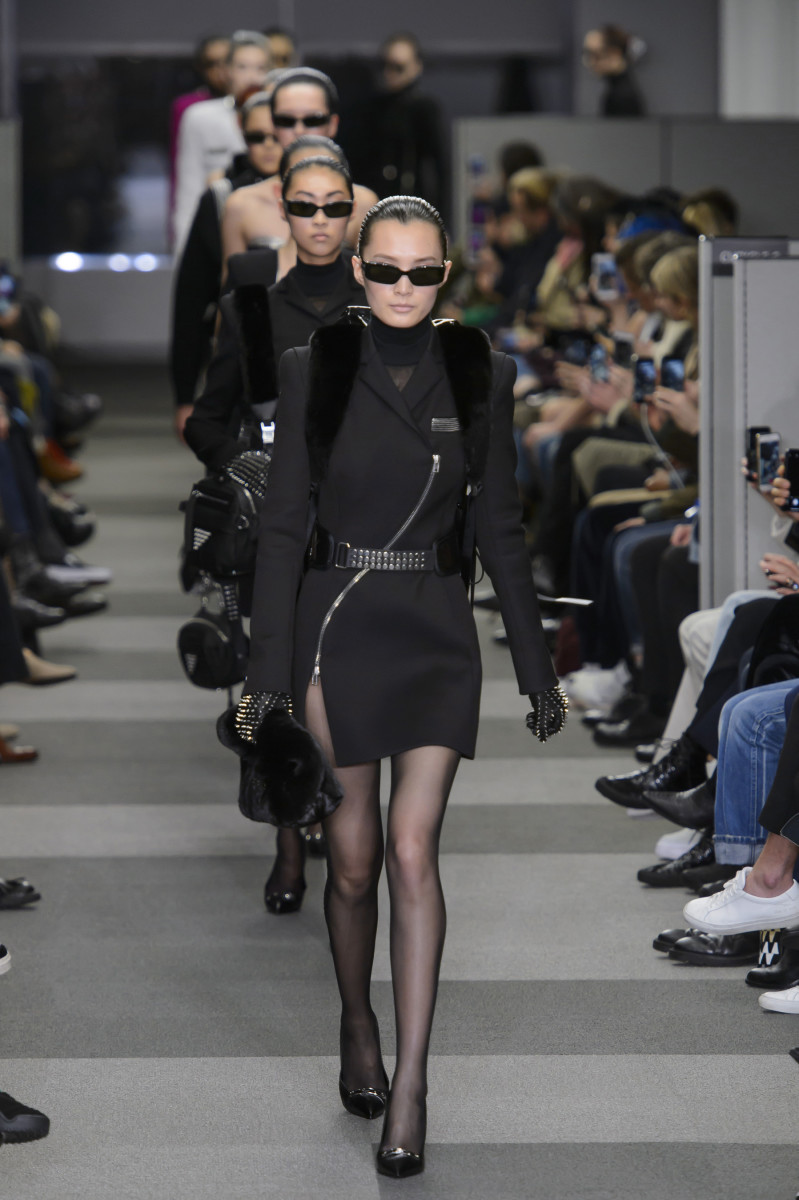 As the show goes on he brings out some colour, but keeps it short and sophisticated.
According to Vogue Magazine, Wang wanted to show the work side of him through his collection as opposed to the party side that everyone sees.
Then in the second half of the collection, Wang somehow slips in his sportswear look into the theme which is simply genius. They are working women who are literally ready for anything.
Then as the music gradually changes towards the end, it completely reflects the last part of the collection, it is elegant sophisticated and sexy, With hints of silver to keep it effective, but with an evening cut and a wang touch.
Wang kept the collection within a theme which he is extremely good at and took power dressing and brought a wang to it.
Love